COVID-19 Vaccines are safe and effective:
-You may have side effects after vaccination. These are normal and go away in a few days.
-It typically takes two weeks after vaccination for the body to build protection/immunity against the virus. You are not fully vaccinated until 2 weeks after the 2nd dose of a two-d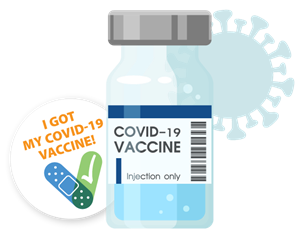 ose vaccine or two weeks after a one-dose vaccine.
-People who have been fully vaccinated can start to do some things they had stopped doing because of the pandemic.
-Find out more information or get your questions answered here.
Call Public Health (883-5356) or your local provider to get vaccinated. Walk-ins are welcomed or make an appointment or inquire about having public health come to your work place to vaccinate.
https://www.cdc.gov/coronavirus/2019-ncov/vaccines/about-vaccines/index.html