Cold Temperatures - Protect Yourself, Family and Pets
Make sure to protect yourself, family and pets by dressing in layers and limiting time outside if there is a Windchill Advisory or Warning.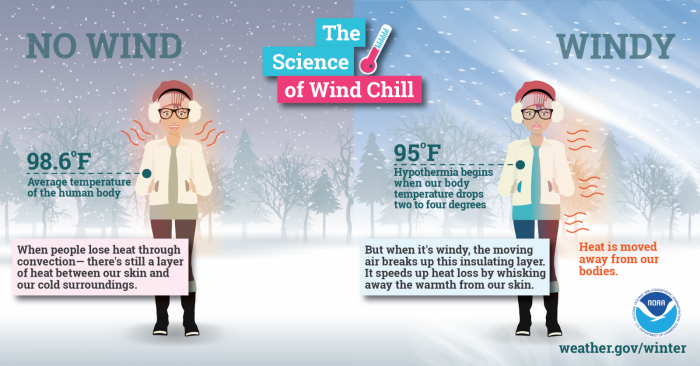 Frostbite is a serious condition that's caused by exposure to extremely cold temperatures, while Hypothermia, or abnormally low body temperature, is a dangerous condition that can occur when a person is exposed to extremely cold temperatures.  Hypothermia is caused by prolonged exposures to very cold temperatures. When exposed to cold temperatures, your body begins to lose heat faster than it's produced. Lengthy exposures will eventually use up your body's stored energy, which leads to lower body temperature.