High Temperatures Predicted - Stay Safe in the Heat
To prepare for extreme heat, you should:
-Check air-conditioning ducts for proper insulation.

-Cover windows that receive morning or afternoon sun with drapes, shades, awnings, or louvers. (Outdoor awnings or louvers can reduce the heat that enters a home by up to 80 percent.)

-Listen to local weather forecasts and stay aware of upcoming temperature changes.

-Know those in your neighborhood who are elderly, young, sick or overweight. They are more likely to become victims of excessive heat and may need help.
What you should do if the weather is extremely hot:
    -Listen to NOAA Weather Radio for critical updates from the National Weather Service (NWS).
    -Never leave children or pets alone in closed vehicles.
    -Stay indoors as much as possible and limit exposure to the sun.
    -Stay on the lowest floor out of the sunshine if air conditioning is not available.
    -Postpone outdoor games and activities.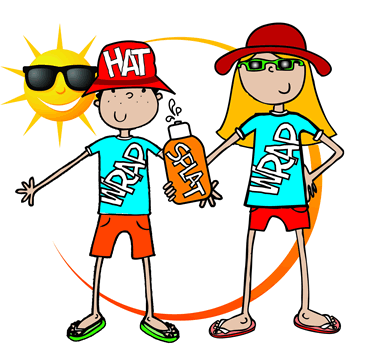 -Eat well-balanced, light, and regular meals. Avoid using salt tablets unless directed to do so by a physician.
    -Dress in loose-fitting, lightweight, and light-colored clothes that cover as much skin as possible. Avoid dark colors because they absorb the sun's rays.
    -Protect face and head by wearing a wide-brimmed hat.
    -Check on family, friends, and neighbors who do not have air conditioning and who spend much of their time alone.

Source:   https://www.ready.gov/heat