Job Openings:
LaMoure County Deputy Auditor/Treasurer-
LaMoure County is seeking to hire a Deputy Auditor/Treasurer. Applicants must be able to communicate effectively with members of the public, handle multiple tasks, prioritize importance of work, and meet deadlines in a timely manner. Work involves operation of various software programs and standard office equipment. This position is responsible for receipting of funds, preparing and processing claims, assisting with election preparation, maintaining the county fixed asset list, monthly payroll and related reports, and multiple tasks relating to other county departments. Must be detail oriented and possess a minimum two years experience working with accounting and financial transactions. Application and complete job description are available at the LaMoure County Auditor's Office or on the website at www.lamourecountynd.com. Please submit completed application and resume to LaMoure County Auditor's office by May 26th. EOE.
LaMoure County Extension Services Position Open-
Seasonal support staff wanted for LaMoure County Extension Services. Applicant must have a valid driver's liscense. Office experience preferred. Send applications to LaMoure County Extension Office, P.O. Box 37, LaMoure, ND 58458 ATTN: Julianne Racine or submit via email to julianne.racine@ndsu.edu. You may call 883-6080 with any questions. EOE.
The LaMoure County Sheriff's Office is accepting applications for the position of Deputy Sheriff.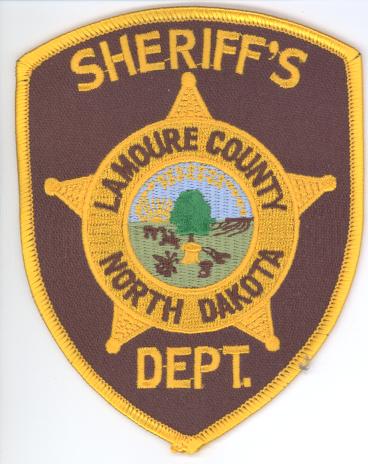 Applicants must be North Dakota POST licensed or licensable as a peace officer. Minimum starting salary is approximately $43,900 annually. LaMoure County offers a competitive benefit package to include 100% paid single health insurance and contributes 15.26% towards NDPERS retirement. LaMoure County Sheriff's office is a family oriented office with flexible scheduling and specialized training offered upon completion of 1 year probation period. Deputies also receive on call pay. LaMoure County supplies all up to date equipment, duty gear, including a take home vehicle. Any quesitons, contact the LaMoure County Sheriff's office at 701-883-5720. EOE.
Mail a Cover Letter, Resume, and Application to the LaMoure County Sheriff's Office, PO Box 97, LaMoure, ND 58458. Open until filled.
LaMoure County is an equal opportunity employer.