September is National Preparedness Month
September is a great time to remember to Make or Update your Family and Business Emergency Preparedness Plan.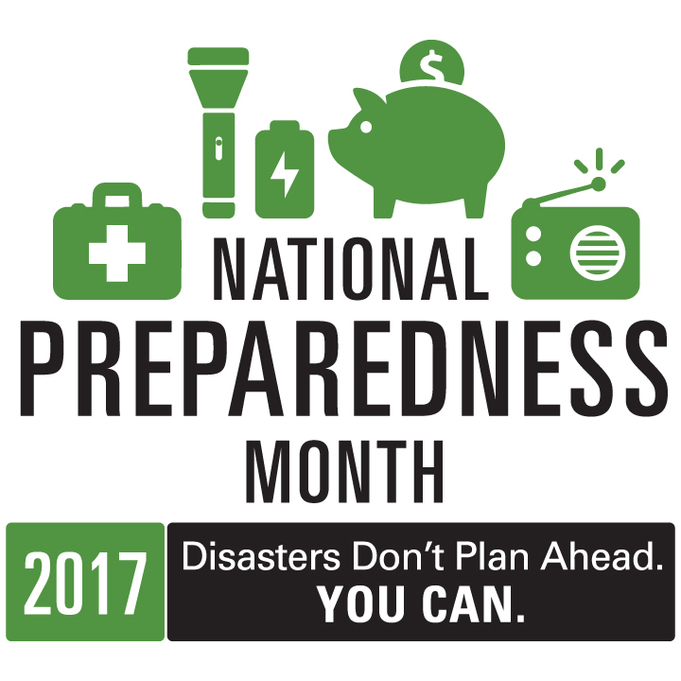 -Make a Plan - Disasters Don't plan ahead, but You CAN. Make an Emergency Plan today. Preparing the family for an emergency is as simple as a conversation over dinner. Talk about where you would go, who would you contact, what do you take, and how to stay together.
-Keep Informed - Sign up for the County CodeRED emergency alerts and at least one other alerting program.
-Learn Evacuation Routes - Know how to get out of your home quickly, where to meet and where you will go if you have to leave your home.
-Plan Financially for the possibility of a Disaster - Americans at all income levels have experienced the challenges of rebuilding their lives after a disaster or other emergency. In these stressful circumstances, having access to personal financial, insurance, medical, and other records is crucial for starting the process of recovery quickly and efficiently. Taking the time now to collect and secure these critical records will give you peace of mind and, in the event of an emergency, will ensure that you have the documentation needed to start the recovery process without delay.