Below are links to help find information about the James River and other flood in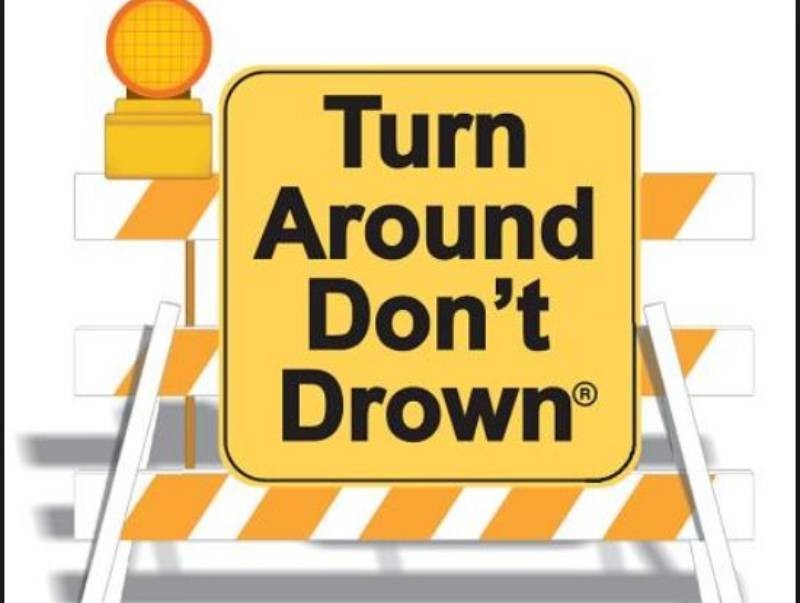 formation.
Please remember to obey the signs -
Turn Around, Don't Drown
Be prepared for flooding at all times. View the North Dakota Risk Assessment Map Service (NDRAM) site to display current flood risks, water surface elevations, and more information on your property: https://ndram.swc.nd.gov/
National Weather Service Homepage for flood alerts:
North Dakota Department of Water Resources PRESENS units:
James River Hydrographs and levels:
NWS - James River at LaMoure Hydrograph
USGS - James River at LaMoure gage height, discharge and precipitation data
USGS - James River near Adrian gage height
In 2019, the LaMoure gage reached two record levels: On October 26, 2019, the gage reached 15.12ft and 5350cfs. On April 4, 2019, the LaMoure gage reached a peak of 15.95ft.
Pipestem & Pipestem Reservoir Levels
The link below will take show the water control information for the Omaha District, US Army Corps of Engingeers. Go to the "Bulletins" and then "Daily Bulletin" to see an update of inflows and outflows of the projects. This is updated hourly.
https://www.nwo.usace.army.mil/Missions/Water-Information/Water-Control/
James River Historic Crests at LaMoure gage
(1) 17.56 ft on 04/15/2009
(2) 16.52 ft on 03/27/2009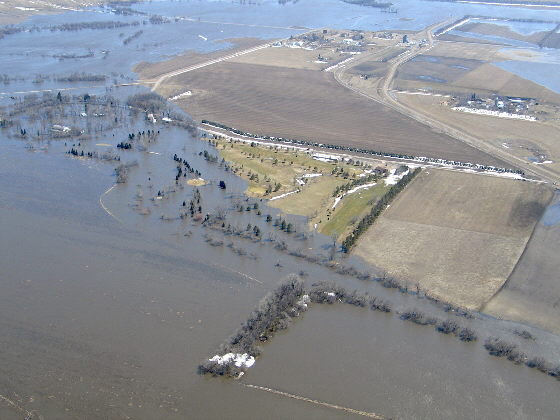 (3) 16.20 ft on 05/24/1969
(4) 16.17 ft on 04/14/1969
(5) 16.09 ft on 04/01/1997
(6) 15.95ft on 04/04/2019
(7) 15.80 ft on 03/21/2010
(8) 15.34 ft on 05/16/1950
(9) 15.12 ft on 10/26/2019
(10) 14.85 ft on 03/21/1966
Major flood stage 18ft - Picture is flooding in 2009.
Moderate flood stage 16 feet ~ 7,530 cfs
Flood stage 14.0 feet ~ 3,880 cfs
Action stage 12.0 feet ~ 2,690 cfs
Average level 7 to 8 feet