Below are Current Job Openings: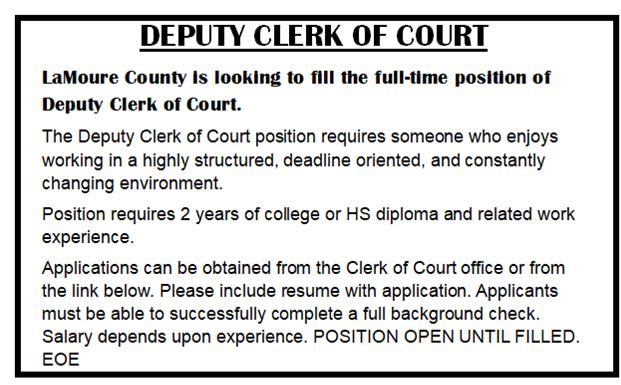 LaMoure County is an equal opportunity employer.
Below is a LaMoure County Job Application.
LaMoure Job Application_with EEO Form.pdf
Please check with the Auditor's Office (701) 883-6040 or with the Sheriff's Office at (701) 883-6034 for job openings.
Employee Handbook
Below is the LaMoure County Employee Handbook.
LAMOURE COUNTY HANDBOOK June2019.pdf