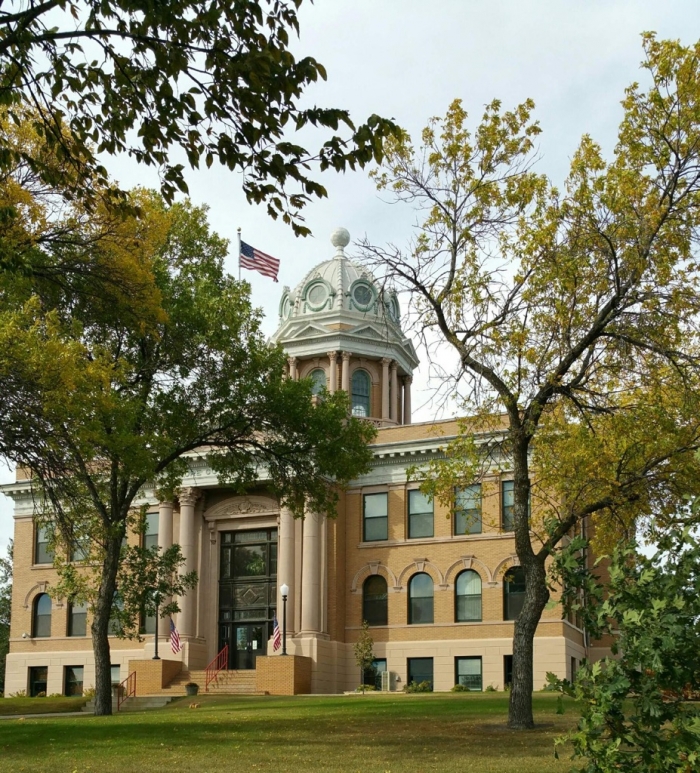 Please check with the Auditor's Office (701) 883-6040 or with the Sheriff's Office at (701) 883-6034 for job -openings.
LaMoure County Park:
LaMoure County seeks applicants for a Park Supervisor. The Park Supervisor manages the external operations of the Park and Recreation Area including (but not limited to) maintaining and cleaning the park grounds and facilities and assisting park patrons. Complete job description and applications are available from the County Auditor's Office. Deadline is Friday, March 15, 2019. Salary DOE; approximately 7 month position, April thru October. EOE
LaMoure County Highway Department:
2 general labor positions and 1 survey/data collection position.
Must be 17 years or older to apply.Work would start mid May and end 1st part of August 2019.
The 2 general labor positions involve general labor such as crack leveling, crack sealing, traffic control/flagging, installing street signs, mowing. Experience preferred but not required.
The 1 survey/data collection position involves Trimble controller and rover operation and drone operation for collection of existing roadway attributes for site modeling and design development. Experience with survey equipment, drone operation and knowledge of survey practices is preferred. A Remote Pilot Certificate from the FAA is preferred for this position.
Application and job description can be obtained from the County Road Dept. or County Auditor's office. Indicate on the application with position is being applied for.
Contact the road shop with any questions at (701)883-5131. Please submit applications by February 26, 2019 to the LaMoure County Highway Dept, PO Box 241, LaMoure N.D. 58458
LaMoure County Sheriff Office:
-Deputy Sheriff Positions Open
Must be P.O.S.T licensed or licensable. Positions will be stationed in Kulm and LaMoure, ND. Minimum starting salary approximately $40,000. County supplies all equipment including take home vehicle. Contact Sheriff's office with questions and to apply. Mail cover letter, resume and application to LaMoure County Sheriff, PO Box 97, LaMoure, ND 58458 or apply through North Dakota Job Service.
Position Open until filled.
Below is a LaMoure County Job Application.
LaMoure Job Application_with EEO Form.pdf
Employee Handbook
Below is the LaMoure County Employee Handbook - Updated March 2017 with new timekeeping requirement for all non-elected positions - exempt and nonexempt.