LaMoure County Weed Board
North Dakota Law (NDCC § 4.1-47-02) requires every person to do all things necessary and proper to control the spread of noxious weeds. The North Dakota Department of Agriculture coordinates the efforts of county and city weed boards and state and federal land managers to implement integrated weed management programs -https://www.nd.gov/ndda/sites/default/files/legacy/resource/2015NoxiousWeeds_web.pdf
---
Thank you for your interest in the county cost share program for the control of leafy spurge and other noxious weeds. Below is what you need to know/do to for reimbursement:
1.The weed board will reimburse up to 80% of the cost of chemicals
2. Reimbursement is only for control on Non Tillable lands
3. Only Chemicals listed in the 2022 NDSU Weed Control Guide will be reimbursed
4. Reimbursement is limited to labeled rate or an application rate of one quart per acre for Tordon
5. Applicant completes the form designated where and when the chemical was applied along with a paid receipt showing type and amount of chemical purchased
6. Cost share is for chemical cost only, applicant is responsible for paying application cost
7. The county weed board reserves the right to reduce cost share assistance because of a larger than expected acreage sign-up or by limited state or local funds
8. The applicant or his contracted sprayer assumes all liabilities for damages incurred by either during or after application of chemicals.
Reimbursements will be made in Late Novemeber. A completed application along with map and receipts must be returned to: LaMoure County Weed Board, PO Box 128, LaMoure, ND 58458 or can be dropped off at the County Auditor's Office by October 31, 2022
2022 LaMoure County Cost Share Application
If you have any questions, Please call Al Ulmer at 701-709-0020 or James Riddle at 701-883-4431
---
LAMOURE COUNTY

Secretary
Al Ulmer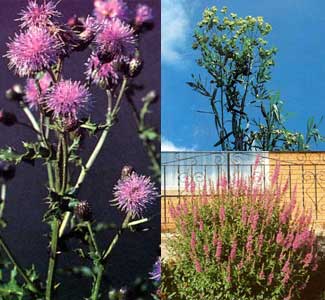 PO Box 128
LaMoure, ND 58458
(701) 709-0020 & (701) 883-6055
alulmer@nd.gov

Chair
Bruce Lindgren - Kulm

Weed Officer
James Riddle - LaMoure

Members
Bruce Klein - LaMoure
William Hanson - Litchville
Ken Jolin - Edgeley
Rory Metz (appointed 2/2/2021)