Currently seeking qualified applicants for the LaMoure County Highway Superintendent position. A detailed job description can be found in the current job openings listed under the County Commisioners tab located at the top of the page. The position will be opened until filled.
Department Officials: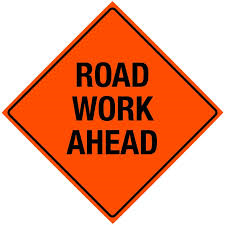 Superintendent
Josh Loegering- 701-883-5131
Asst. Superintendent
Tim Geinert 701-883-5131
tim.geinert@nd.gov
Office Manager - Julie Senger
jusenger@nd.gov
701-883-5131
Blade Operators:
LaMoure - Dalton Hamlin
Benson Corners - Mike Schmoker
Jud - Darrel Hertel
Kulm - Rodney Kinzler
Dickey - Josh Geinert

Equipment Operators & Truck Drivers:
Larry Worrel, Mike Else, Kurt Isakson, Hal Pithey, Jeremiah Deitz, Dana Ellingson, Reece Klein

LaMoure County Highway Department maintains the County Roads. This system is made up of 156 miles of Asphalt Roads and 100 miles of Gravel Roads. It is the Highway Departments' job to maintain a safe driving surface, sign the roads appropriately, and in the wintertime snow removal.

The County also helps maintain township roads by blading and doing snow removal on a contracted basis. The repairs done to the Township roads have set the Department up as a vendor for Steel Culverts, Plastic Culverts, and Gravel for the repair of roads.

http://www.dot.nd.gov/
Address:
521 4th Ave SE
PO Box 241
LaMoure, ND 58458
Highway Department - Single Trip Permit and Utility (PDF) are available. Click on the link, print it out and email to the Superintendent or Assistant Superintendent at the emails above.
LaMoure County Highway Department Single Trip Permit.pdf