Motorcycle Riders: Wear All the Gear, All the Time
Mo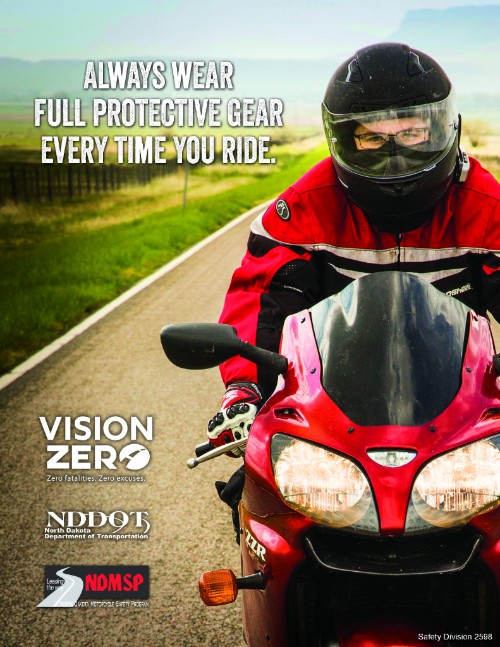 torcycle safety is for everyone on the road. It's for motorists and it's for motorcyclists. Remember, there's no better way to feel alive on your motorcycle than staying alive. Wear All The Gear, All The Time.
Motorcycle crashes involving another motor vehicle continue to account for nearly half of all motorcyclist fatalities in the United States. Motorcyclists are inherently at more risk than motor vehicles because they lack many of the safety features of motor vehicles. From a statistical perspective, motorcyclists are 27 times more likely to die in a crash than other motorists according to the National Highway Traffic Safety Administration (NHTSA).
Motorcyclists and motorists can work together to save lives. Help your colleagues, students, friends and family remember to Wear All The Gear, All The Time.
Tips for Motorists Sharing the Road:
-Look twice for motorcycles. Check mirrors and blind spots when entering an intersection, changing lanes, passing or turning left.
-Stay back. Motorcycles can stop more quickly than a vehicle.
-Actively watch for motorcycles that may be hidden.
-Do not try to share the lane. Motorcycles have the same right-of-way as any other vehicle.