September is Preparedness Month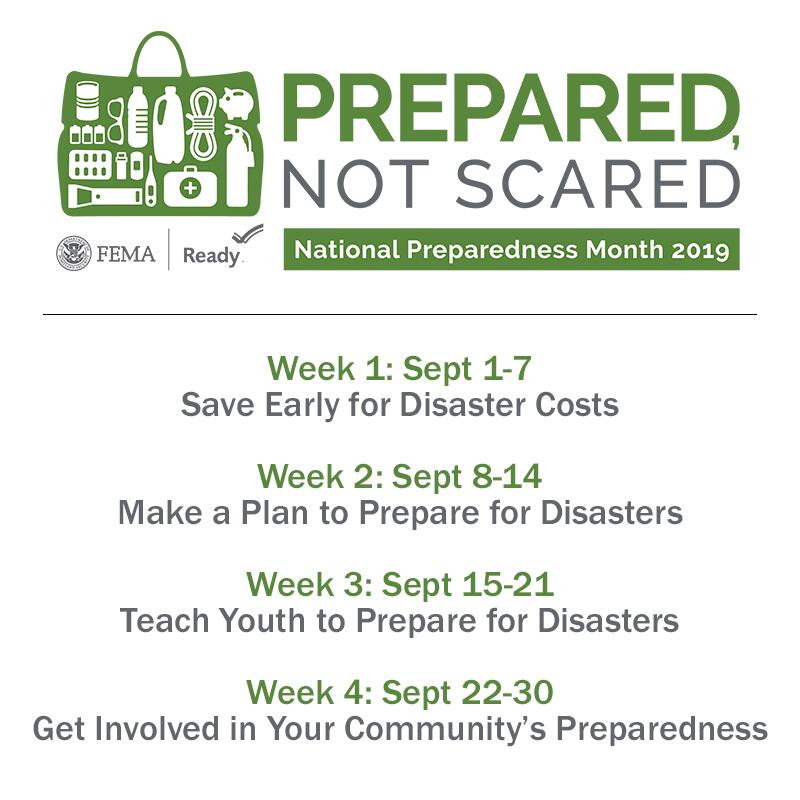 Week 1: Save Early for Disaster Costs
-Check your insurance coverage and review the Document and Insure Property guide
-Plan financially for the possibility of disaster
Week 2: Make a Plan
-Make an Emergency Plan

-Sign up for alerts and warnings in your area

Week 3: Youth Preparedness

-Help your kids know how to communicate during an emergency. Review these topics with them: Sending text message; Emergency contact numbers; Dialing 9-1-1 for help


Week 4: Get Involved in Your Community's Preparedness

Take classes in lifesaving skills, such as CPR/AED and first aid.

Check in with neighbors to see how you can help each other out before and after a storm.