Monthly Wellness for County Employees
sanfordhealthplan.com/NDPERS/DakotaWellnessProgram
Dakota Wellness Program
New online wellness portal app
Find detailed information in this brochure:
BROCHURE Health Plan NDPERS Wellness Portal_SEPT2019.pdf
Voucher activities from July 1, 2018 to June 30, 2019 have been processed. Points for these vouchers will be available to members on November 1, 2019. A health assessment is required in 2019 in order to redeem these points.
Monthly Well-being Education
Healthy aging for the brain
Brain health is not often at the top of the list of our health priorities and goals. A healthy brain is vital for healthy aging. This organ controls memory, behavior, motor skills and thinking skills. Dementia related diseases areexpected to more than double in the next decades. Many of the healthy lifestyle behaviors that you adopt to take care of your physical, social and emotional well-being will combat a decline in the function of the brain as you age.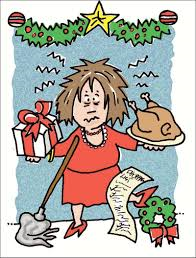 Challenge yourself to improve your skill for a current hobby that you enjoy
• Explore a new part of your city
• Interact with others in a stimulating conversation
• Try a creative outlet like writing, art or using a musical instrument
• Read a new book
• Take a class at a local community center or audit a college class
2019 Worksite vouchers and activities
Sanford Health Plan will continue to receive and process your vouchers for 2019 activities until December 1, 2019. Points earned by members for activities taking place between July 1 and December 1, 2019 will be automatically uploaded into individual wellness portals in January 2020.
Vouchers received by Sanford Health Plan after December 1, 2019, and all voucher activities taking place in 2020, will become the member's responsibility to upload into their individual member wellness portal. Any vouchers that do not meet the deadline will be returned to wellness coordinators. Sanford Health Plan will provide detailed instructions on how to use the new upload function.
Your Health is Our Priority
Governor's Wellness Initiative - Prevention Phase
Talking about the enhanced wellness portal's new online health risk assessment and encouraging completion.
Scheduling a disease prevention training on well-being and cancer prevention.
https://www.sanfordhealthplan.org/%20ndpers/%20governors-initiative