Monthly Wellness for County Employees
sanfordhealthplan.com/NDPERS/DakotaWellnessProgram
Time is running out to earn your $250 wellness benefit!
December 26th is the last day to make a mySanfordHealthPlan account and December 29th is the last day to take the required LifeScore Health Assessment and earn wellness points. December 31st is the last day to redeem points.
Sanford Monthly - Take Control of the Holidays
The holiday season presents an array of new demands and deadlines, increased financial strain and difficult emotions as families gather together to celebrate. To prevent burnout, take a break, regroup and practice self-care.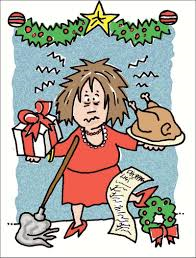 Set aside time for yourself to do activities you enjoy.
Aim for 8 hours of rest each night.
Stick to a budget for the holiday season.
Set aside differences with difficult co-workers and family.
Acknowledge any feelings you have.
Take healthy breaks at work each day.
Give back or donate money to a charity.
Most importantly, don't isolate yourself. Reach out to others to talk. Help is available for those that are struggling during the holiday season. An Employee Assistance Program (EAP) is available to all permanent employees of the State of North Dakota and their covered dependents.
Your Health is Our Priority
NDPERS and Sanford Health Plan have partnered to bring you the Governor's Wellness Initiative. Governor Burgum and his cabinet are excited to offer you these opportunities to grow in your understanding of health and wellness, all in the pursuit of a healthier North Dakota.
Your health and wellness consists of six dimensions. Through this initiative, you will have opportunities to learn about and nurture each dimension, working toward a healthier, whole you.
https://www.sanfordhealthplan.org/%20ndpers/%20governors-initiative