Monthly Wellness for County Employees
sanfordhealthplan.com/NDPERS/DakotaWellnessProgram
Dakota Wellness Program
New online wellness portal app
Monthly Well-being Education
Don't eat less, eat more: Fill your plate with fruits and vegetables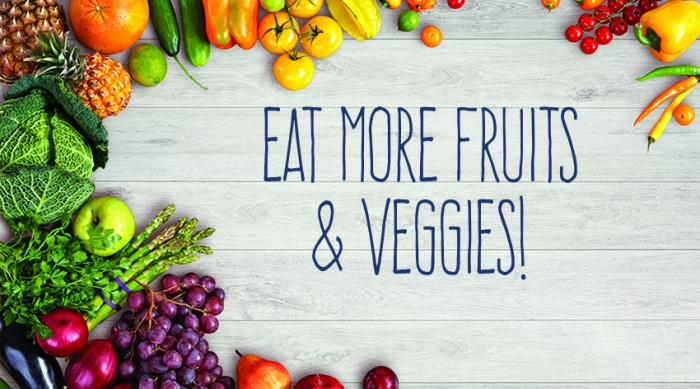 Three out of four Americans consume a diet low in fruits and vegetables according to the recent dietary guidelines research. It is recommended to consume five combined servings of fruits and veggies per day. High intakes of produce are associated with longevity and have been shown to reduce risk of cardiovascular disease, metabolic disorders and colorectal cancer. Not getting these essential nutrients can speed up aging and increase disease risk, and supplements are not a substitute for a poor diet.
We spend most of our waking hours at work, so creating a health food environment is key to help employees consume more fruits and vegetables. Try bringing a fruit or veggie next time to work!

2020 Voucher Program
Members can now upload vouchers to the online wellness portal
With the launch of the 2020 wellness benefit year, members are now able to earn their voucher points right after participating in onsite events.
After your wellness activity in the workplace is complete:
Wellness coordinators fill out the event code and point value section of the form

The voucher is distributed to employees after attending a wellness event via email or printed copy

Employees follow instructions on the form to upload to the online wellness portal