Monthly Wellness for County Employees
sanfordhealthplan.com/NDPERS/DakotaWellnessProgram
February is Heart Health MONTH
LaMoure County Employees: Make sure to sign up for your FREE Heart Health Screening. Appointments are still available on February 1, 2nd or 3rd! Contact Kimberly for an appointment time.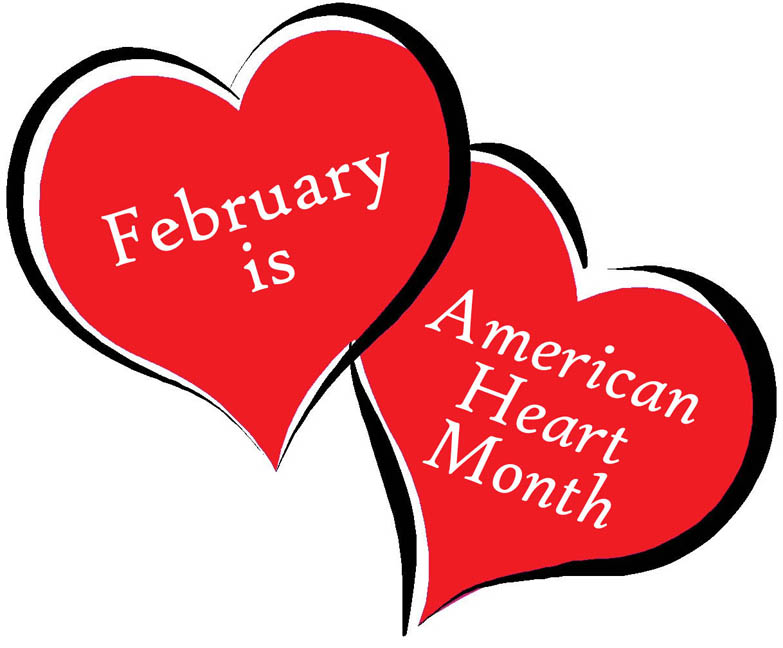 Know Heart Attack and Stroke Warning Signs
Heart Attack Warning
Some heart attacks are sudden and intense, but most of them start slowly, with mild pain or discomfort. Here are some of the signs that can mean a heart attack is happening.
• Chest discomfort. Most heart attacks involve discomfort in the center of the chest that lasts more
than a few minutes, or that goes away and comes back. It can feel like uncomfortable pressure,
squeezing, fullness or pain.
• Discomfort in other areas of the upper body. Symptoms can include pain or discomfort in one or
both arms, the back, neck, jaw or stomach.
• Shortness of breath. This may occur with or without chest discomfort.
• Other signs. These may include breaking out in a cold sweat, nausea or lightheadedness.
As with men, women's most common heart attack symptom is chest pain or discomfort. But women aresomewhat more likely than men to experience some of the other common symptoms, particularly shortness of breath, nausea/vomiting and back or jaw pain.

Stroke Warning
• Sudden confusion, or trouble speaking or understanding
• Sudden trouble seeing in one or both eyes
• Sudden trouble walking, dizziness or loss of balance or coordination
• Sudden, severe headache with no known cause

Dial 9-1-1 FAST
Heart attack and stroke are life-or-death emergencies — every second counts. If you suspect you or someone you are with has any of the symptoms of heart attack or stroke immediately call 9-1-1 or your emergency response number so an ambulance can be sent. Don't delay — get help right away!

Monthly well-being education - Dental Health
According to the Academy of General Dentistry, new research has shown that the health of your mouth mirrors the condition of your body as a whole. The mouth is a major portal of entry to the body and is filled with 10 to 50 billion types of bacteria. Without proper oral hygiene bacteria can reach levels that may lead to oral infections.
About 75 percent of Americans are affected by gingivitis or advanced gum disease caused by oral infections to the gums. This can be problematic as your mouth is where digestion starts and infections in the mouth can lead to intestinal failure, irritable bowel syndrome and other digestive disorders. Studies also show that more than 90 percent of all systemic diseases such as diabetes, pancreatic cancer, oral cancers, heart disease and kidney disease have oral manifestations.