Emergency Management Monthly News
SkyWARN - FREE Severe Weather Class in Kulm, April 26, 6:30PM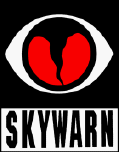 You will learn about thunderstorm Formation and Hazards…flash floods, tornadoes, lightning, wind, hail…and how to STAY SAFE! Also learn how to report severe weather to the National Weather Service. Learn more about Storm Strength and Structure what weather you'll get.
Neat pictures and cool video! Class lasts about 1 ½ hour.No need to register, all ages welcome, show up, and bring a friend!
April is Distracted Driving Awareness Month
Distracted driving is a public health issue that affects us all. The latest statistics show National motor vehicle fatalities are up 6% from 2015. More than 40,000 people were killed on our nation's roadways last year, and distracted driving is a major contributor.
Each death is 100% preventable. From cell phones to evolving voice command features – all pose a threat to our safety. Just one second of your attention is all takes to change a life forever.
http://www.nsc.org/learn/NSC-Initiatives/Pages/distracted-driving-awareness-month.aspx

CodeRED sign up
Please consider signing up for the CodeRED system !
LaMoure County Local Emergency Planning Meeting
The next meeting would be Thursday, August 23rd at 7PM in Edgeley.
The Committee meets quarterly, the first Thursday unless otherwise denoted.
The first Wednesday of each month the outdoor warning sirens are tested at appoximately 11:00AM.