Wildfires
Wildfires are unplanned fires that burn in natural areas like forests, grasslands or prairies. These dangerous fires spread quickly and can devastate not only wildlife and natural areas, but also communities.
Recognize Warnings & Prepare and Strengthen your home
Have several ways to receive alerts. Download the FEMA app and receive real-time alerts from the National Weather Service for up to five locations nationwide. Sign up for community alerts in your area and be aware of the Emergency Alert System (EAS) and Wireless Emergency Alert (WEA), which requires no-sign up.
Use fire-resistant materials to build, renovate or make repairs.
Find an outdoor water source with a hose that can reach any area of your property.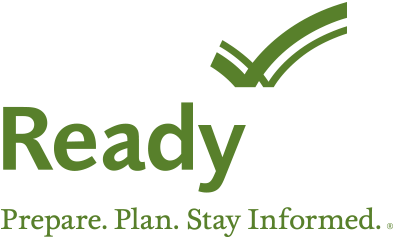 Create a fire-resistant zone that is free of leaves, debris or flammable materials for at least 30 feet from your home.

---
Public Alerts
Public Alerts can be sent to inform or request the public for assistance. Public Alerts can be sent on land line telephones, cellular and smart phones, North Dakota Lottery messaging boards and Interstate Highway messaging boards.
LaMoure County can send a public alert through its CodeRED system. Please consider signing up your cellular or smart phone to receive a call or text message. LaMoure County can also request a Statewide alert if the criteria is met for an Amber, Silver or Blue Alert. For more information:
Please consider signing up for the CodeRED system !
The first Wednesday of each month the outdoor warning sirens are tested at appoximately 11:00AM during the months of April, May, June, July, August, September, October, and November.
---
LaMoure County Local Emergency Planning Meeting
Next meeting is Wednesday, August 8th at 7:30AM.
https://lamourecountynd.com/LocalEmergencyPlanningCommittee-LEPC