April is Financial Prepreparedness Month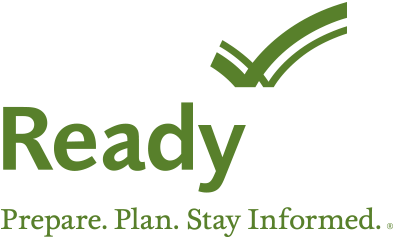 Americans at all income levels have experienced the challenges of rebuilding their lives after a disaster or other emergency. In these stressful times, having access to personal financial, insurance, medical and other records is crucial for starting the recovery process quickly and efficiently.
1. Gather financial and critical personal, household and medical information.
2. Consider saving money in an emergency savings account that could be used in any crisis. Keep a small amount of cash at home in a safe place. It is important to have small bills on hand because ATMs and credit cards may not work during a disaster when you need to purchase necessary supplies, fuel or food.
3. Obtain property (homeowners or renters), health and life insurance if you do not have them. Not all insurance policies are the same. Review your policy to make sure the amount and types of coverage you have meets the requirements for all possible hazards. Homeowners insurance does not typically cover flooding, so you may need to purchase flood insurance from the National Flood Insurance Program.
4. For more helpful financial preparedness tips, download the Emergency Financial First Aid Kit (EFFAK) to get started planning today.
https://www.ready.gov/financial-preparedness

Public Alerts
Public Alerts can be sent to inform or request the public for assistance. Public Alerts can be sent on land line telephones, cellular and smart phones, North Dakota Lottery messaging boards and Interstate Highway messaging boards.
LaMoure County can send a public alert through its CodeRED system. Please consider signing up your cellular or smart phone to receive a call or text message. LaMoure County can also request a Statewide alert if the criteria is met for an Amber, Silver or Blue Alert. For more information:
Please consider signing up for the CodeRED system !
The first Wednesday of each month the outdoor warning sirens are tested at appoximately 11:00AM during the months of April, May, June, July, August, September, October, and November.
LaMoure County Local Emergency Planning Meeting
Next meeting is May 5th at 7:30AM unless there are no agenda items then the next meeting would be Thursday, August 4th at 7:30AM.
https://lamourecountynd.com/LocalEmergencyPlanningCommittee-LEPC