Emergency Management Monthly News
With the Holidays, please make sure to plan ahead for safe travels.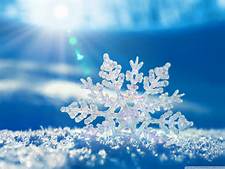 The North Dakota Department of Transportation encourages to "Know Before You Go" by checking road conditions BEFORE you travel. There is a free app to check road conditions, "ND Roads," or you can check road conditions by visiting the website http://www.dot.nd.gov/travel-info-v2/ or by dialing 511 before traveling this winter.
The National Weather Service has a special page for winter weather information that includes current conditions, cold advisory for livestock as well as travel cameras across the State: https://www.weather.gov/bis/ND_Winter_page.
Additional information regarding severe winter weather is available through the website: http://www.ndresponse.gov/or https://www.ready.gov/winter-weather
Always Drive Sober and Alert
Alcohol and drug-related crashes are 100% preventable. Many lives would be saved in North Dakota each year if every driver consistently makes the choice to always drive sober or to designate a sober driver.
Yet 295 peo

ple have died in alcohol-related crashes in North Dakota over the past 5 years. Alcohol is a factor in about 40-50% of fatal crashes in North Dakota annually. The percent of alcohol-related crashes decreased annually between 2013 and 2016, but increased in 2017.
What can you do to be a responsible driver?
Always drive sober and alert.
Don't let your family members or friends drive impaired.
Never ride with a driver who has been drinking alcohol.
Before drinking alcohol, choose a non-drinking friend as a designated driver.
If you have been drinking alcohol, call a family member, friend, cab or ride service for a sober ride home.
When you see an impaired driver, always call 9-1-1 and report it.
Public Alerts
Public Alerts can be sent to inform or request the public for assistance. Public Alerts can be sent on land line telephones, cellular and smart phones, North Dakota Lottery messaging boards and Interstate Highway messaging boards.
LaMoure County can send a public alert through its CodeRED system. Please consider signing up your cellular or smart phone to receive a call or text message. LaMoure County can also request a Statewide alert if the criteria is met for an Amber, Silver or Blue Alert. For more information:
CodeRED sign up
Please consider signing up for the CodeRED system !
LaMoure County Local Emergency Planning Meeting
The next meeting would be Thursday, February 28th at 7PM in Edgeley.
The Committee meets quarterly, the last Thursday unless otherwise denoted.
The first Wednesday of each month the outdoor warning sirens are tested at appoximately 11:00AM.