Emergency Management Monthly News
We are nearing the end of updating the LaMoure County Multi Hazard Mitigation Plan. For more information: https://lamourecountyhazardplan.com/
Spring Flood Outlooks
The first updated river flood forecast of 2020 places over a 40% chance that the James River at LaMoure will reach major flood stage of 18ft. The model also indicates that there is over an 85% chance of exceeding moderate flood stage which 16ft. This model information was released on Thursday, January 23 from the National Weather Service Missouri River Basin Model forecast center. The next outlook will be issued on February 13th. A Public Informational Meeting in LaMoure County is planned after the issuance of the National Weather Service Spring Flood and Water Resources Outlook.
https://water.weather.gov/ahps2/probability_information.php?wfo=bis&gage=lamn8&graph_id=2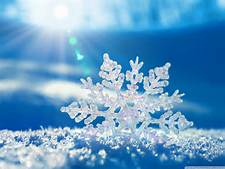 Be Safe this winter -
Public Alerts
Public Alerts can be sent to inform or request the public for assistance. Public Alerts can be sent on land line telephones, cellular and smart phones, North Dakota Lottery messaging boards and Interstate Highway messaging boards.
LaMoure County can send a public alert through its CodeRED system. Please consider signing up your cellular or smart phone to receive a call or text message. LaMoure County can also request a Statewide alert if the criteria is met for an Amber, Silver or Blue Alert. For more information:
Please consider signing up for the CodeRED system !
The first Wednesday of each month the outdoor warning sirens are tested at appoximately 11:00AM.
LaMoure County Local Emergency Planning Meeting
The next meeting is February 6th, 2020 at 7PM in Edgeley.