Emergency Management Monthly News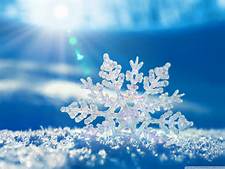 Keep your family, pets and yourself safe curing this cold weather by limiting time outside and wearing layers. Frostbite and Hypothermia can occur in less than 5 minutes with windchills near -60F.
The coldest temperature ever recorded in North Dakota occurred in the same year as the highest North Dakota temperature, -60 °F in Parshall on February 15, 1936. Note, that the highest temperature ever recorded in North Dakota was also in the year 1936 - it was 121 °F in Steele on July 6, 1936. According to the National Weather Service, Jamestown has a January lowest temperature reading of -41F and a February coldest temperature reading of -42F.
The North Dakota Department of Transportation encourages to "Know Before You Go" by checking road conditions BEFORE you travel. There is a free app to check road conditions, "ND Roads," or you can check road conditions by visiting the website http://www.dot.nd.gov/travel-info-v2/ or by dialing 511 before traveling this winter.
The National Weather Service has a special page for winter weather information that includes current conditions, cold advisory for livestock as well as travel cameras across the State: https://www.weather.gov/bis/ND_Winter_page.
Additional information regarding severe winter weather is available through the website: http://www.ndresponse.gov/or https://www.ready.gov/winter-weather
TIER II Reports
Submission of Tier II form is required under Section 312 of the Emergency Planning and Community Right-to-Know Act of 1986 (EPCRA). The purpose of this form is to provide State, local officials, and the public with specific information on potential hazards. This includes the locations, as well as the amount, of hazardous chemicals present at your facility during the previous calendar year. These are required by March 1st of each year.
Tier II State Administration:
North Dakota Division of Homeland Security
North Dakota Department of Emergency Services
Division of Homeland Security
Hazardous Chemicals Preparedness & Response Program Coordinator
P.O. Box 5511
Bismarck, ND 58506-5511
Phone: 701-328-8112

https://www.nd.gov/DES/planning/haz-chem/default.asp

Public Alerts
Public Alerts can be sent to inform or request the public for assistance. Public Alerts can be sent on land line telephones, cellular and smart phones, North Dakota Lottery messaging boards and Interstate Highway messaging boards.
LaMoure County can send a public alert through its CodeRED system. Please consider signing up your cellular or smart phone to receive a call or text message. LaMoure County can also request a Statewide alert if the criteria is met for an Amber, Silver or Blue Alert. For more information:
CodeRED sign up
Please consider signing up for the CodeRED system !
LaMoure County Local Emergency Planning Meeting
The next meeting would be Thursday, February 28th at 7PM in Edgeley.
The Committee meets quarterly, the last Thursday unless otherwise denoted.
The first Wednesday of each month the outdoor warning sirens are tested at appoximately 11:00AM.