EM Monthly News
October 2017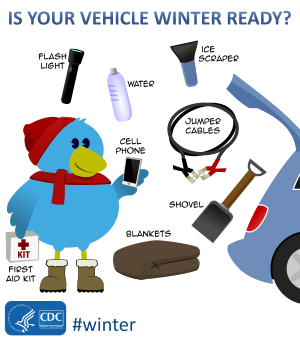 Severe Winter Weather Week
Watch for more information on how to prepare for Winter during North Dakota's Severe Winter Weather Awareness Week - October 30 - November 3.
October is Domestic Violence Awareness Month

There are numerous ways to enhance prevention efforts in your community. A key strategy in preventing domestic violence, often called intimate partner violence, is promoting respectful, nonviolent relationships.
The Centers for Disease Control and Prevention (CDC) is committed to ensuring that all Americans, especially those at risk for intimate partner violence (IPV), live to their fullest potential. The goal is to stop IPV before it begins. Disrupting the developmental pathways toward partner violence and teaching skills that promote respectful, nonviolent relationships through individual, relationship, community, and societal level change are key strategies. Creating protective environments where people work, live, and play and strengthening economic supports for families to make violence less likely are also important.
https://www.cdc.gov/Features/IntimatePartnerViolence/index.html

Drought news
For the most update to date drought information: http://droughtmonitor.unl.edu/
CodeRED sign up
Please consider signing up for the CodeRED system !
LaMoure County Local Emergency Planning Meeting
The next meeting would be Thursday, November 30th at 7PM in Edgeley.
The Committee meets quarterly, the first Thursday unless otherwise denoted.
The first Wednesday of each month the outdoor warning sirens are tested at appoximately 11:00AM.